Hiking Compass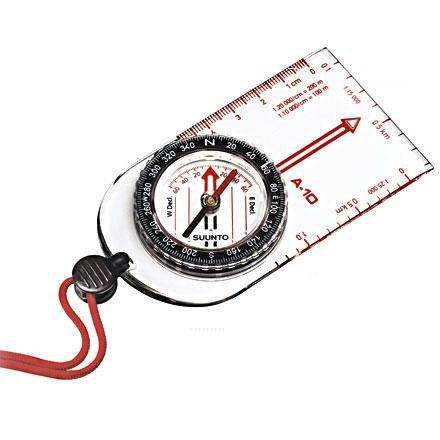 A hiking compass is an asset in your outdoor journeys. No adventure can be fun and great if you are lost and cannot find your way. Whether you are hiking, camping or backpacking, navigation to and from is of extreme importance.
Sure, it is easy to have a map handy and a hiking compass in your backpack, but unless you can use them, they are of no use to you. There is a video on how to use a compass at the bottom of the page that we suggest you watch for hints and ideas.
A hiking compass does not have to be expensive, it just needs to do the job efficiently. You do have options however and you can choose between a standard compass or an electronic one. A standard hiking compass
is by all means cheaper and very much functioning. Compass apps on your smart phone are also very affordable alternatives, and some work magnificently well. And if you want the benefit of more ease, surely a multisport gps watch can guarantee you a full service.
Do not be fooled into thinking you know the trail well enough just by looking at it that you do not need a map or a hiking compass. No matter where you go, there will be times when things do not look so familiar. Unless you hike the same trail over and over, you will need to follow certain navigational routes. And unless you can control the weather, there will be days when storms and fogs take you by surprise. Having the right tools like a hiking compass will be of the utmost help to you then.
Check out this quick video tutorial on how to use a hiking compass by the British Bush Craft School and be more confident when you step outdoors.
Also check out backpacking and hiking Compass Apps list.
Buy one now!
Basic Illustrated Map and Compass - Book by Cliff Jacobson
Don't keep it to yourself, Share if you Like