Inflatable Kayaks
Paddling is a fun way to enjoy the waters, but when you are camping, inflatable kayaks for many are the best choice for use and transportation. These are great for flatwater and whitewater paddling.
Regardless what equipment you go for, be it a canoe, inflatable kayaks or SUPs, always have communication and wear a vest. A type V life jacket is designed specifically for kayaking though type III vests
can also do. These are fairly stable and do not come off when you fall. A headlamp or distress whistle are your chance of being saved if your boat flips and should be kept with you on your trip.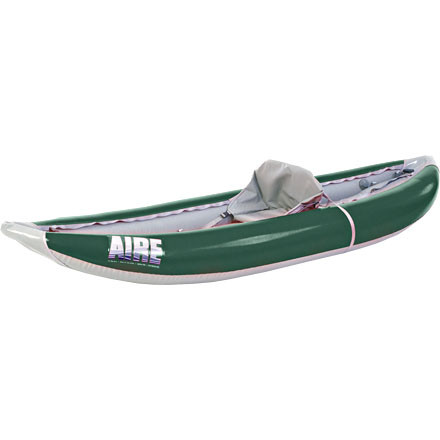 When deciding between shell or inflatable kayaks, choose based on the frequency and duration of your trips. For recreational use
, choose 10-12" with larger cockpit and more comfort. Smaller boats are more versatile, longer ones are more efficient. Wider and shorter shell and inflatable kayaks use more resistance against the water, while longer and thinner
ones take more force to turn around.
SUPs (Stand Up Paddleboards
) are an alternative to inflatable kayaks. These have a fin at the bottom acting more like a surf board.  Longer are faster, wider have increased stability. Same as with inflatable kayaks, inflatable SUPs require paddles. Choose angled paddles that are 2 feet above your head in length. If you are a beginner get a thinner paddle as wider ones require more power.

For your inflatable kayaks you need two-piece paddles
. Usually depending on the boat width and your height, you pick a matching paddle. Long thin paddles are good for low angle and shallow paddling. When you do bring your inflatable kayaks along on a camping trip, remember to add water clothing. O'Neill and Rashguard are known for water sports apparel. These are sun protective, quick to dry clothing that help prevent rashes.
Lastly we recommend that you wear colorful clothing and paddle in groups for best practice and safety. Be mindful of the weather, the wind and the waves before venturing on your inflatable kayaks' adventure.
Benefits of inflatable kayaks vs shell kayaks

No car rack needed
Easily transportable in foldable compact form
Easily and quickly set up
Suitable for any mode of travel
Ease of space and storage
Fits into a bag for carrying
Lightweight and easy to manage
Durable and stable material and designs
Maintenance and repair kit included
Don't keep it to yourself, Share if you Like